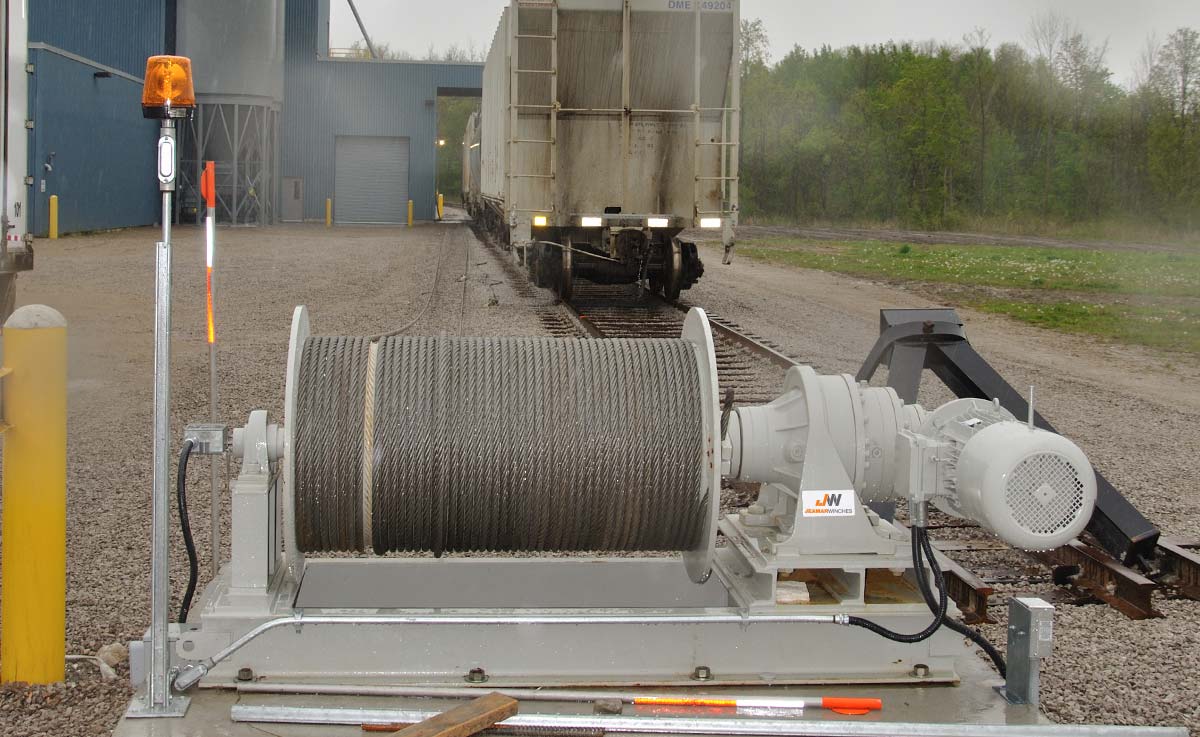 Why is Jeamar Winches Superior?
Every product we produce conforms to the strictest worldwide safety standards, and our Capstan Winches are no exception. We meet or exceed ANSI, ASME and DIN regulations with every winch we design. Providing winches on a global scale, we serve customers in Europe, North and South America, Australia and Asia. Accommodating countless industries, Jeamar ensures consistent client satisfaction to maintain our trusted customer relationships.
Our active research and development program ensures Jeamar Winches stays current on industry technology and trends, while leading the way for advancement. Unlike most others in our industry, we specialize winches – meaning they have our full focus and attention – letting us provide customized options that work for you.
Capstan Winches – Technical Factors
Jeamar Capstan Winches provide increased efficiency with a direct-drive design, eliminating drive chains or bulls gears to maximize power output. High-efficiency worm, helical, helical-worm, helical-bevel plus, and high-capacity gear reducers combined with anti-friction bearings designed for a long lifespan, create a low noise level and higher torque output.
In all our Capstan Winches, the rope can leave the drum at any angle. This gives the operator the freedom to stand in the most convenient location. For safety, the load line should be the bottom wrap on the drum and the lead line going to the operator should be the top wrap on the drum.
Call and speak to an expert today to find a custom Capstan Winch solution designed specifically for your application and make Jeamar Winches Your First Choice for Winching Solutions!
Further Resources:
ANSI: https://www.ansi.org/
ASME: https://www.asme.org/
DIN:https://www.din.de/en/about-standards/din-standards
Back